LEGO ROBOT PROGRAMMING WITH MORGAN STANLEY
Saturday, 14 October
Hungarian National Gallery, 2nd floor
11.00 – 15.00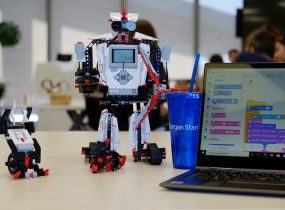 The aim of the activity is to introduce festival attendees to the basics of programming in a fun and playful way. Volunteers from the Morgan Stanley's Budapest office will guide youngsters through the foundations of Scratch programming with the help of Lego robots.
The program is suitable for everyone above the age of 8, no prerequisite skills are required beyond basic literacy.
#Robotics #Stem