ONLINE TOURNAMENT
Saturday, 14 October
Online on chess.com
Congratulations to the winners: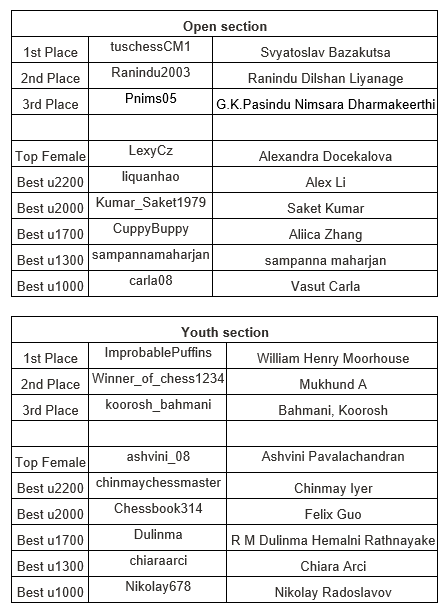 Chess.com is pleased to announce the inaugural #ChessConnectsUs Championship, a special event held as part of GM Judit Polgar's Global Chess Festival on October 14, 2023.
This unique competition gives chess clubs and organizations from around the globe the chance to participate in an international tournament against others, all in the spirit of one of the most diverse and exciting community chess events in the world. 
If you run or administer a chess club or organization, you are warmly invited to participate in this unique event organized by one of the game's greatest-ever players!
For details click HERE

#ChessConnectsUs #JuditPolgar #Inspiration #WeLoveChess #Chess.com