CHESS CHALLENGE TOURNAMENT
Saturday, 14 October
Hungarian National Gallery, Dome
10.30 - 13.30
Would you like to meet and learn from the best female chess player in history? Here is your opportunity!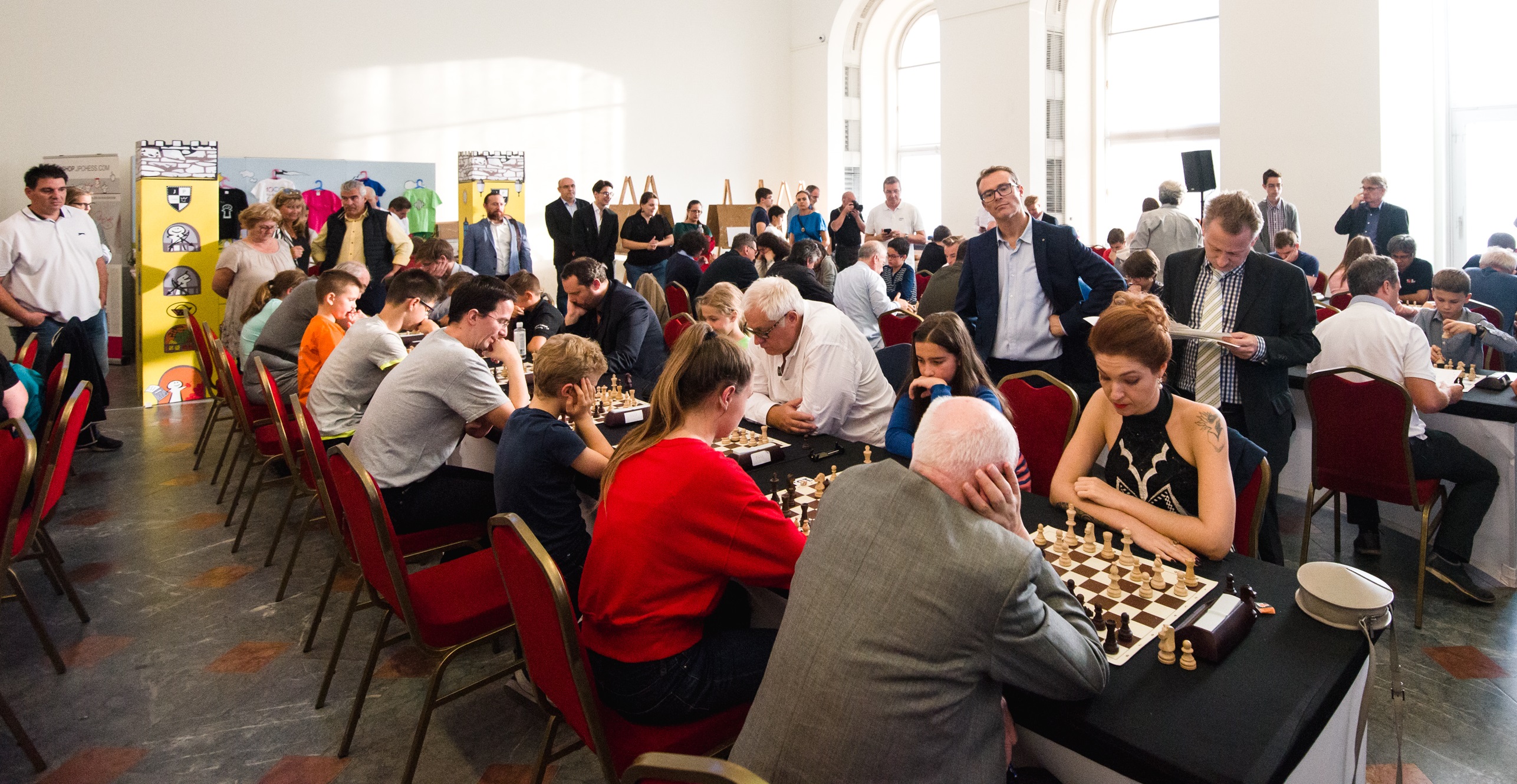 The Judit Polgár Chess Foundation, in cooperation with the European Chess Union (ECU), proudly announces the Chess Challenge Tournament. The event will take place at the 9th Judit Polgar's Global Chess Festival at the Hungarian National Gallery, in a friendly atmosphere and environment where chess enthusiasts of all genders, ages, and social backgrounds can feel safe and welcome. This intention is supported by special motivation prizes for the participants.

In addition to the excitement and challenge of the game, the tournament has a special surprise in store for girls and women participating: the main organizer, Judit Polgár, will hold a free online chess lesson with a Q&A session for them at a later date. 
Registration will take place on-site on the day of the tournament following prior registration.


Pre-registration:
Deadline: 10th October 2023, midnight.
Email: This email address is being protected from spambots. You need JavaScript enabled to view it.
Note: Due to venue capacity, spots are limited. Early registration is highly recommended.
Entry Fee: Absolutely FREE!
📅 Date: 14th October 2023 (Saturday)
📍 Location: Hungarian National Gallery, Dome
On-site registration: until 10.30 a.m.
Opening: 10.45 a.m.
Round 1: 11.00 a.m.
Round 2: 11.30 a.m.
Round 3: 12.00 a.m.
Round 4: 12.30 p.m.
Round 5: 1.00 p.m.
Prize giving around 1.30 p.m.
Who can participate?
Open to unrated players and those with a maximum of 1900 blitz ELO points (based on the FIDE blitz ranking).
No tournament license is required to participate.
Tournament Rules:
Format: 5 rounds Swiss system according to FIDE blitz rules.
Time control: 8 minutes per player + 3 seconds bonus per move.
Tie-break rules:
Result against each other 2. Modified Buchholz 3. Berger calculation. The FIDE rules apply.
Prizes:
Every participant will be honored with a certificate.
The first six runners-up will receive a gift pack
Motivational Prizes:

Best Female Player
Best Junior Girl (U16)
Youngest Player
Oldest Player
Join us for a day of strategic battles, artistic ambiance, and the celebration of chess! 🏆🎉🔍
#ChessChallengeTournament #JuditPolgar'sGlobalChessFestival #EmpowerThroughChess