JUDIT POLGAR SIGNINGS HER NEW BOOK
Saturday, 14 October
Hungarian National Gallery, 1st floor
11.30-12.00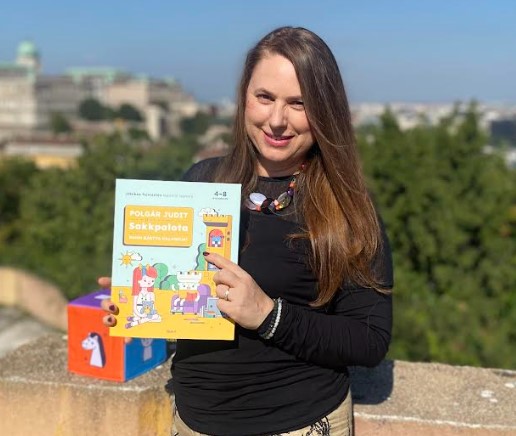 "The residents heeded the good advice, but in the morning, their eyes still popped open early. They were excited because a special day awaited them: Sturdy Rook's birthday. In the Chess Palace, they celebrated every resident's birthday in a fitting manner: with lots of games, gifts, delicious treats, and a large gathering of guests. On weekends and special occasions, they always invited their friends, the black team residing in the neighboring castle."
What gifts did the celebrant receive and how did he spend his special day? Find out in Judit Polgár's latest book, soon to be available in English too! The first of the new six-volume series, the first 200 copies, will be autographed by the author.
Chess Palace – Rook's Adventures. Get your copy!