Join us on the Interactive Chess Channel!
Online
CEST 10.00 AM - 6.00 PM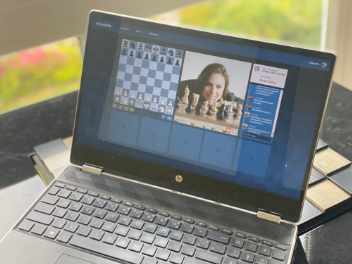 Join us on the Interactive Chess Channel where you can follow master classes to improve your game all day. What's more, there will be music too!
How is it interactive?
In order to join the channel you have to register at Chessable and after that Join the classroom HERE you're just one click away from meeting the others on a  video call. Once you're in 'the classroom' you can interact with the coaches. They may ask you quiz questions and you can make your moves on your screen.

(And what if you don't want to be quizzed? In that case you can follow the master classes without getting involved and learn from what you see and hear on this YouTube channel)

Here is what you should know:

•    There will be Master Classes all day long and they will all be LIVE!
•    Fiona Steil-Antoni will be the host of the day
•    Judit will show up from time to time with her own masterclass for kids
•    The master classes will be given by some of the best coaches from India, Hungary, Ukraine, Australia and Israel
•    In between classes  you will be able to get to know Chess Song writer Juga of 'Oh Capablanca' fame
This channel is for you if you like to listen to chess entertainment, improve your chess as a club player, and want to get a better idea of how a grandmaster thinks.
Every lesson will focus on a specific topic, you will be learning a lot this day!


------------------------------------------------------------------------------------------------
Fiona Steil-Antoni (Host)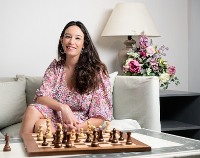 Fiona Steil-Antoni is a Woman International Master, a chess streamer, commentator and interviewer from Luxembourg. She had her best result at the 2006 Olympiad in Turin, where she won the gold medal on Board 2. After graduating from university in 2015, Fiona has worked at some of the world's biggest chess events, including the Tata Steel tournament in the Netherlands, the Gibraltar Masters, and the Carlsen-Caruana World Championship Match in London.
Judit Polgar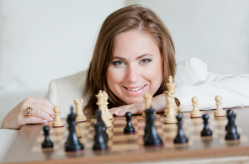 The best female chess player of all time will challenge kids with quizzes on how to think ahead, which can be beneficial in other areas of life as well.
Krisztián Szabó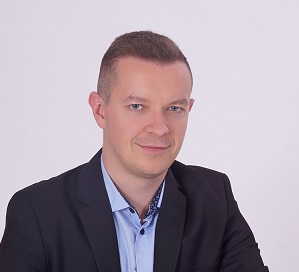 Grandmaster Krisztian Szabo has been a training partner with both Judit Polgar and Peter Leko, the most successful Hungarian chess players of the past decades.
Since 2012 Krisztian has been working with chess talents from Hungary and abroad. His best known student is Aryan Chopra from India, who became a GM at the age of 14.
In 2014 Krisztian opened his chess school for kids, both for Kindergarten and elementary school pupils.
 
Magical Knight Brilliances
Did you know that the knight is Judit Polgár's favourite piece? Come with me and I will show you what makes this piece so brilliant.
Fire on board by Mikhail Tal
Do you think chess is primarily an art? According to the 8th World Chess Champion, Mikhail Tal, it is. As is confirmed by the games of the 'Magician of Riga' that I will present.
Csaba Nováky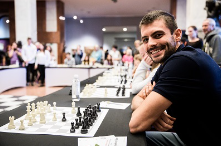 Csaba Novaky joined Morgan Stanley in 2016. He leads the Project Management, Process Management and Reporting teams in the Model Risk Management group in Budapest. Csaba completed his degree in Mathematics at ELTE, where he also played competitive chess in the university chess team.


Business & Chess on the Board
Have you ever thought about the similarities between chess and business? Chess can teach us how to choose the best strategy, while being consistent and managing risks, helping us to make the right decisions. Join this Morgan Stanley session to relive a historic game of chess, and test your knowledge to see if you can find the right moves in the most critical situations.
Anna Muzychuk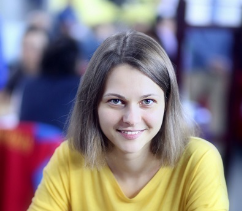 Anna Muzychuk is a Ukrainian chess Grandmaster. She is a two-time Women's World Blitz Champion (in 2014 and 2016) and a Women's World Rapid Champion (2016). In 2017 Anna finished second in the Women's World Chess Championship. She has also been European Women's Rapid Champion (2017) and European Women's Blitz champion (in 2007 and 2018). She is the fourth woman, after Judit Polgar, Humpy Koneru and Hou Yifan, to cross the Elo 2600 rating mark.
 
Judit's Inspiration and my Tactics
During my class I will show the viewers examples from my games which will improve their tactical skills. I will also reveal the story of how Judit Polgar helped me to become European Youth Champion many years ago.
Andras Toth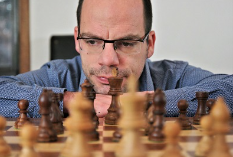 Andras Toth is an International Master from Hungary residing in Australia. Andras was twice Hungarian Junior Champion and he was the coach of the Australian women's team at the 2008 Chess Olympiad in Dresden, Germany. Better known in the online world as 'chesscoachandras', Andras is a chess coach, a chess YouTuber, a streamer and a Chessable content creator.

Beauty in chess, marvellous combinations
In his master class, Andras Toth will discuss spectacular but not particularly famous games in order to showcase and promote the beauty in practical chess.


Noam Manella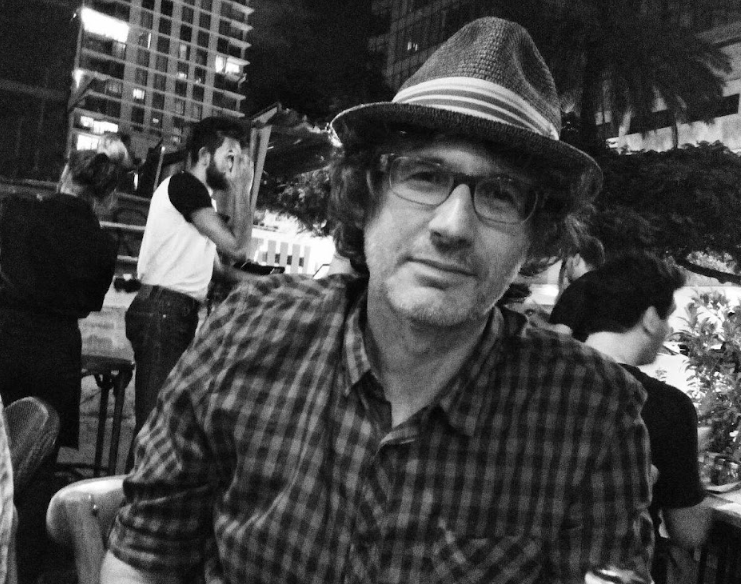 Noam Manella is a Digital Mindset Researcher and Chess Author.
In his books Noam deals with the influence of computers on chess thinking and patterns.
His Chess books:
Think Like A Machine (Quality Chess 2020)
Think Like A Machine was awarded 2nd place for the best book of the 2020 FIDE Averbakh/Boleslavsky Award.
Play Unconventional Chess and Win (Everyman Chess 2014)

Think Like A Machine
The most exciting area in the world of chess these days is the connection between computers and chess creativity. In my session we will explore the kind of jaw-dropping moves that are recommended by chess engines, but are very hard to find by top players – either over the board or in post-mortem analysis – not because of a lack of human computing power, but due to conceptual and perceptual limitations. The sessions will include examples and quizzes.
Arthur Kogan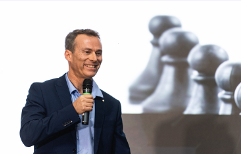 International Grandmaster Arthur Kogan introduces himself as follows:  'I am always happy to share my passion for chess and the pleasure of chess both as a player, organizer and trainer. For many years now, as the trainer and captain of several men's and women's national teams, I've been mainly dedicating myself to training (and inspiring!) others to show their best and make their dreams come true.'
'Coming soon is a Chessable course with the top secrets of my system, showing some of my best OlalaGames, one of them dedicated to our SuperTactical Chess Queen Judit, that I will share at the Global Chess Festival. You can find more about my projects and my OLALACHESS system on my website: www.olalachess.com '
The Naked King Chess Story
Arthur Kogan will show an OlalaGame full of creative action and original sacrifices trying to hunt down the king and 'undress' his defences. OLALACHESS harmony makes all your pieces smile and dance!
Gabor Papp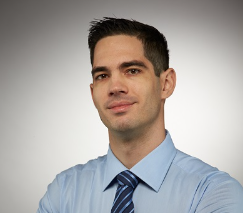 Grandmaster Gabor Papp is the captain of the Hungarian women's team (since 2016). As a chess player he has won several strong open tournaments including the 2016 World Open in Philadelphia. He is an uncompromising attacking player and… recently he became a father!

Immortal Moves In Chess
Chess is not only a board game where we memorize opening moves, calculate and follow principles. Chess is much more than that... Chess is art! There are situations where we can use our imagination and create and beauty.
Throughout chess history, immortal moves have been made by the masters of the game. Moves that shocked the world and baffled the opponent. Let's enter the hall of immortal games!

Surya Ganguly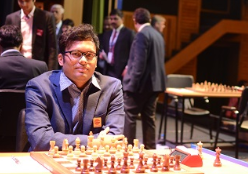 Surya Ganguly is an Indian Grandmaster with a rich career as a player and trainer. Six times he won the Indian championship and his many further achievements include victory in the Asian Championship, an individual gold medal at the 2019 World Teams Championship and first place in the 2019 Belt and Road tournament. Surya was a second of Vishy Anand in his World Championship matches against Kramnik, Topalov, and Gelfand. Surya is a Chessable author and co-founder of Pro Chess Training where he provides trainings for players of all levels.

My experience with Anand
How does a five-time World Champion prepare? What does his work ethic look like and how much time is spent on preparation? Surya Ganguly, a second of the legendary Vishy Anand, speaks about the inside work done before and during a match. He will also look at some lesser-known games of Anand and share anecdotes.