Meet Judit in the Fan Zone!
Venue: Hungarian National Gallery, 1,5st floor
CEST 11.30 AM -11.55 AM and 2.30-2.50 PM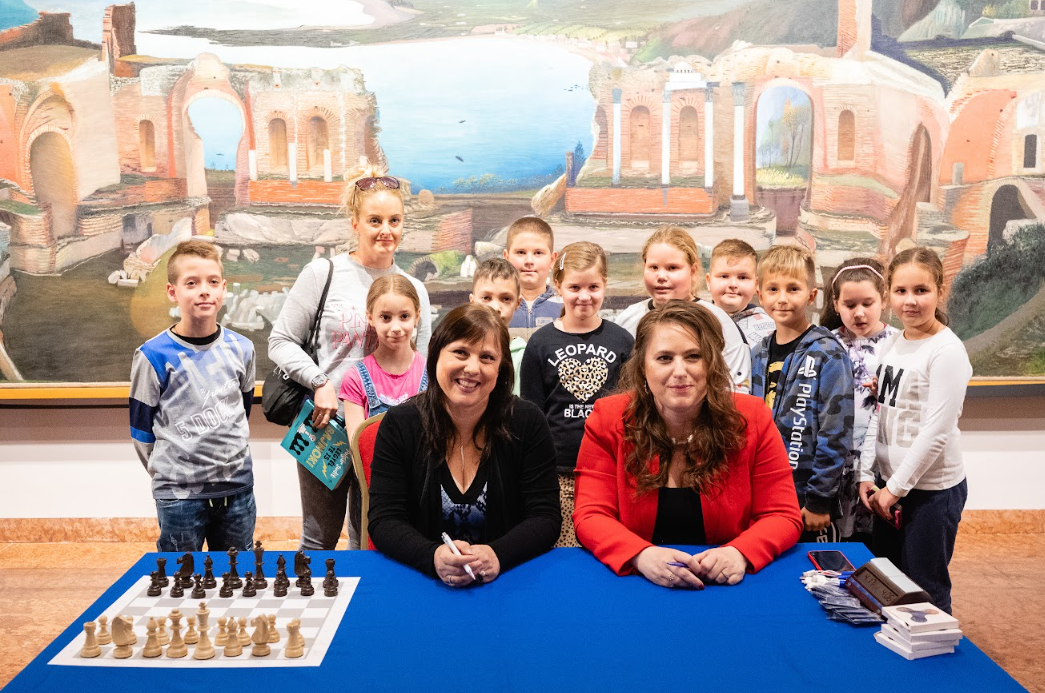 Here's an opportunity you don't want to miss! Come to the Judit Polgar Fan Zone in the Morgan Stanley Chess Café and meet Judit in person. She will be present from 11.30 to 11.55 hours and from 14.30 to 14.50 hours CEST.
You can ask for her signature, buy her books and have them signed, or you can have your photo taken together with Judit in front of Csontvary's famous (and gigantic!) painting of the Ruins of the Greek Theatre at Taormina.


We reserve the right to change the schedule.