Play to Code with Morgan Stanley
Hungarian National Gallery, 2nd floor
CEST 1.30 to 3.00 PM and 3.00 to 4.30 PM
Language: Hungarian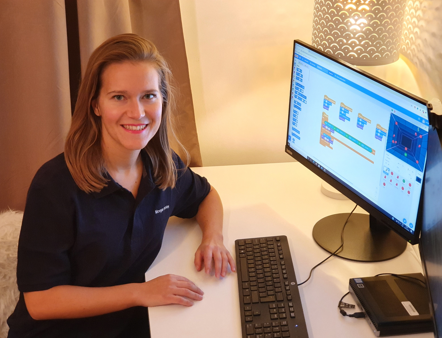 Coding is likely to emerge as one of the key skills of the next generation of analytical and strategic thinkers, and many professions will benefit from understanding the basics of programming. IT plays an increasingly critical role in the world of finance, so the professionals at Morgan Stanley's Budapest office are well suited to introducing chess enthusiasts into the world of coding through Scratch, a programming language designed for beginners. Have a go at developing your skills with the help of experts in the world of coding.
Sessions led by: Lilla Mészáros
Lilla Meszaros is a software developer working at Morgan Stanley in Budapest. She joined in 2014 after graduating as a Computer Science Engineer at the University of Pannonia. With her team, she develops applications that help the firm's portfolio traders around the globe. Lilla is focused on helping younger generations to become developers by offering them guidance and support when deciding on their future careers.