Hungarian National Gallery, 1st mezzanine landing

CEST 10.30 AM to 5.00 PM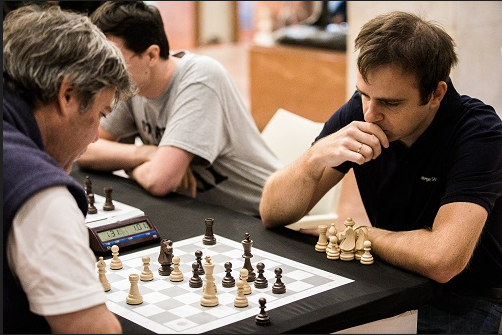 Located alongside one of the most famous paintings at the Hungarian National Gallery, Tivadar Csontvary Kosztka's, 'Ruins of Greek Theatre at Taormina', The Morgan Stanley Chess Café is open from 10:30 to 17:00.
Join us in the Chess Café to challenge a master, meet Judit Polgár for an autograph or a photo, play on a big chessboard with family and friends – or to simply relax while watching the programs taking place on stage throughout the festival.
Morgan Stanley is proud to support the Global Chess Festival and Judit Polgar, the world's most successful female chess player, in her pursuit to inspire the next generation across the globe to play chess.
There are multiple synergies between chess and the world of finance. At the Chess Café, you will also have an opportunity to learn more about Morgan Stanley, a leading global financial services firm, as well as play against and learn new skills from chess masters, who also work for Morgan Stanley Budapest.

Programme Timings:
Meet Judit Polgár at The Morgan Stanley Chess Café bw. 11:30 and 11:55
Team Up with Masters at the big chess board
Blitz Challenges
Challenge a Master
Morgan Stanley is proud to have numerous chess enthusiasts and competitive players amongst its employees globally. Chess provides an excellent grounding in problem solving, rational thinking, quick decision making and strategic planning – all vital skills in the world of technology and finance. So, if you fancy your chances, please join us at The Morgan Stanley Chess Café where you can challenge masters from our Budapest office – and have a chat with them about the interesting work they do.
The masters are:
Gabor Szamoskozi, who leads the Scenario Analytics team for the Risk division at Morgan Staley in Budapest. He is a FIDE Master in chess. He won the Hungarian Rapid Championship U18 and has been playing in the National League for almost 26 years now.
Peter Lizak, who is a quantitative analyst in the Risk Analytics group at Morgan Stanley in Budapest. He holds an International Master title in chess and plays in international tournaments regularly. His biggest accomplishment was winning the 40th Arco Open in Italy in 2018.
Sandor Torok, who is a Quantitative Developer in the Fixed Income division at Morgan Stanley in Budapest. He is a FIDE Master and plays regularly in the National League.