Creativity and Innovation Talks
CEST 12.30 PM - 1.50 PM
Hungarian National Gallery, 1st floor with live stream

Can innovation be a lifestyle? Creativity and innovation will be at the heart of series of inspiring talks by and with innovative minds who abandoned traditional paths and went their own way looking for novel answers to old and new challenges. Trailblazers and pioneers from various disciplines will inspire you to cherish an open mind as they relate their visions and experiences.
Judit Polgar talks with the legendary Ernö Rubik, the inventor of the world-famous Rubik's Cube, about his views and thoughts on creativity and innovation. Judit Polgar will also share her thoughts on the role creativity played in her childhood and career. And how she implements creativity in her daily life and her various projects.
Noam Manella from Israel, the author of the highly successful books "Think Like a Machine" and the Creative Code, tells us how to awaken the dormant creativity inside ourselves.
Indian engineer Ashwin Subramanian guides us through the details of a revolutionary experiment: using biofeedback tools to explore what signals chess players' bodies are sending while playing and how they can utilize these little cues in preparation.
Norbert Fogarasi, the Head of Morgan Stanley's Budapest Office, speaks about the connection between chess, innovation and business.
And there will be an unforgettable musical experience provided by Juga Di Prima. The Chilean singer-songwriter performs songs that were composed in the spirit of gender equality and pay tribute to the best women chess players of history.
You can visit this program at the Budapest venue or follow us LIVE on stream.
------------------------------------------------------------------------------------------------------------------------------
Speakers and their topics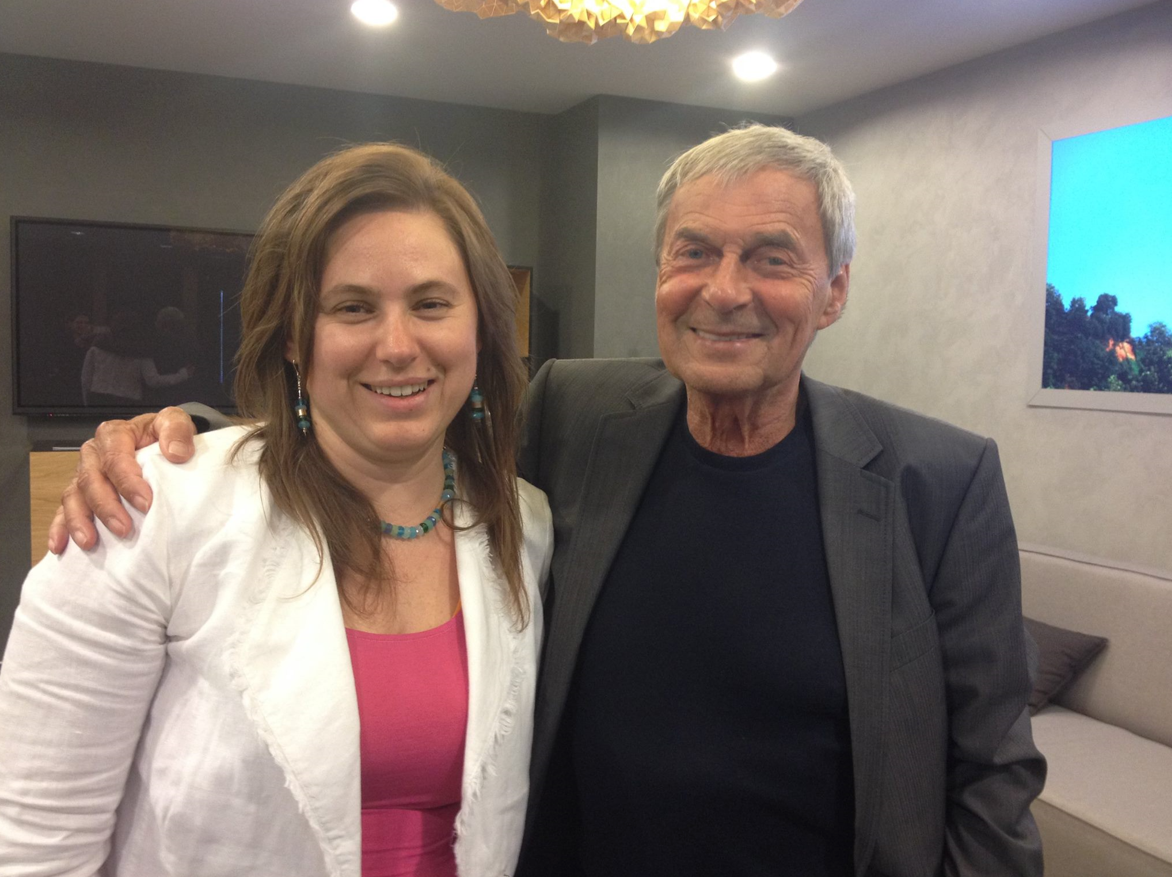 Judit Polgar (Hungary)
The best female player in chess history
www.juditpolgar.com
https://www.instagram.com/judit.polgar.official/
https://www.facebook.com/JuditPolgarChess

As the youngest of three chess-playing girls, Judit Polgar reached milestones that are unique to this day. At the age of 12, she became the number one 'woman' in the world rankings, a position she would hold for 26 years. At 15 years and 4 months she became a 'male' grandmaster, breaking the age record of the legendary Bobby Fischer. Following her retirement in 2014, she focused on the promotion of chess, both as a sport and as an educational tool with her Judit Polgar Foundation and the annual Global Chess Festival. She has been bestowed many honorary titles, including honorary Vice-President of the World Chess Federation, Honorary Doctor of Physical Education at Budapest University, and Educational Ambassador of the Play Magnus Group.
Ernő Rubik (Hungary)
Inventor, professor
https://rubik.hu/

Ernő Rubik studied architecture and design in Budapest, Hungary. As a young professor in the mid 1970s, he developed several 3D constructions, among them the Rubik's Cube. Patented in 1975, Rubik's Cube made its international debut at the New York Toy Fair in 1980 to quickly become a global phenomenon as the best-selling toy in history. In addition to the Cube, Mr Rubik patented several successful toys and design pieces including the Magic Snake and Rubik's Magic. He has also remained a prolific architect designing family homes and is actively engaged in interior design. He co-founded the Hungarian Engineering Academy, the Palace of Marvels, and more recently the Aquincum Institute of Technology (AIT) where his latest public sculpture is also on display. A recipient of numerous national and international distinctions, Mr. Rubik also acted as Ambassador to the European Year of Innovation and Creativity and was a returning member of the European Inventor Award's international jury. On the 40th anniversary of the Cube's invention, Mr Rubik opened "Beyond Rubik's Cube", a global traveling science exhibition co-produced with Liberty Science Center (NJ, USA) and Google. His new book "Cubed" was published simultaneusly in several countries around the world. He is also a board member of the Judit Polgar Chess Foundation.
Judit Polgar in conversation with Ernő Rubik
‌In a talk with Judit Polgar, Ernö Rubik, the inventor of the world-famous Rubik's cube, shares his thoughts on creativity and innovation. What is real creativity and how does it help us to expand our horizons and improve our understanding in a variety of ways? And why is creativity an absolute requirement for innovation as we tackle the challenges of the future.
---------------------------------------------------------------------------------------------------------------
Noam Manella (Israel)
Chess, Creativity and Digital Mindset Author and Researcher
www.noammanella.com
This email address is being protected from spambots. You need JavaScript enabled to view it.
Twitter: Think Like a Machine
F: Noam Manella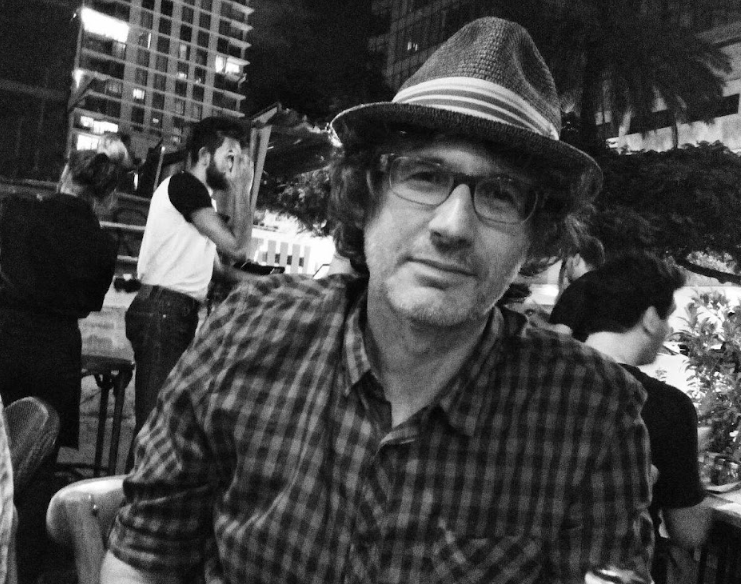 Noam was a Creative Director in several International advertising agencies. In the last years among his interests, he researches the influence of computers and chess thinking and patterns.
His books: The Creative Code - The mystery of the creative world revealed (2009), Play Unconventional Chess and Win (Everyman Chess 2014), Think Like A Machine (Quality Chess 2020) - Winning 2nd place for the best book of 2020 in FIDE Averbakh/Boleslavsky Award.
The Creative Code
In my talk I will try the to crack the elusive term "creativity". We will try to answer the question is Creativity a divine spark or does it rather consist of fairly simple methods? The answers will be presented by the works of the greatest artists and inspirational people who are coming from a variety of fields.
--------------------------------------------------------------------------------------------------------
Ashwin Subramanian (India)
Software Engineering Manager, Technology Evangelist & Chess Enthusiast
This email address is being protected from spambots. You need JavaScript enabled to view it.
Instagram: @aksubram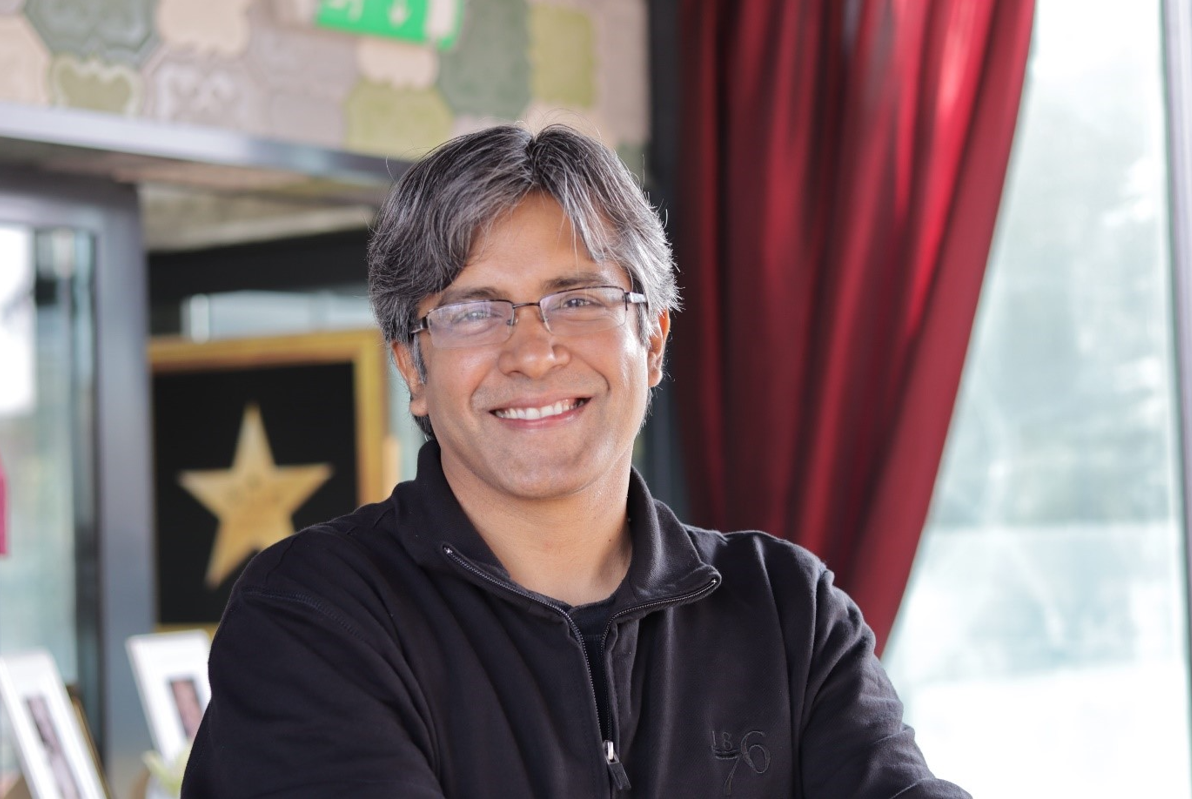 Ashwin Subramanian is a Software Engineering Manager in the Hi-Tech Industry leading a large team of engineers to deliver mission critical enterprise software. He is from Bangalore, India and is an avid Chess Enthusiast! He has been actively participating in the Global Chess Festival from 2017 onwards, visiting Budapest each year since then for the festival. At the opening ceremony of the 2019 festival, Ashwin and his family created & performed to an Indian Classical Chess Themed Song titled "Sabse Sundar Hai Yeh Khel" ("The Most Beautiful Game") showcasing Indian Classical Music and Dance. Ashwin's best chess accomplishment has been winning the ACO World Amateur Chess Championship in the 1600-1800 rating category at Kos Islands, Greece, with a rating performance of 1991, despite being the only unrated player in the category, amongst 80 others from 16 countries. As a Technology Evangelist, he has actively supported the Technology needs of several chess players globally, including helping the Indian Chess Olympiad team rapidly address internet disconnection issues with an innovative software based solution (Speedify) in 2020. Ashwin has been actively experimenting with the use of biofeedback (heartrate, heart rate variability, eye tracking etc.) during his own chess games to understand its potential from an audience and player's perspective. He also supports Chess foundations such as Judit Polgar Chess Foundation, Chessbase India Foundation & ChessGurukul Charity.


My experiments with Biofeedback in Chess
How does playing competitive chess affect your Heart Rate? Did you know you can burn hundreds of calories just sitting at the chess board for a couple of hours? What is Heart Rate Variability (HRV) & can HRV training improve chess performance? How can Eye Tracking be used during post-game analysis? Ashwin decided to address these questions inspired by the growing use of biofeedback by top athletes in improving their performance & also prior experiments in events such as Isle of Man by measuring his own Heart Rate, Heart Rate Variability (HRV) and Calories in addition to Eye Tracking during a series of online chess games of various formats to draw conclusions on how these affected his Chess performance. He also interviewed several chess players, coaches, commentators & audience to hear their perspective on how such information could be useful for audience and players.In his presentation, Ashwin will introduce the concept of Biofeedback in Chess & share his conclusions on its usefulness (for audience & player) based on his experiments along with perspectives from various players, coaches, commentators & audience along with technological advancements that enable new opportunities with biofeedback in chess. He will share how such experiments can be easily done by anyone & hopes to inspire an expanded use of biofeedback in chess along with additional experiments by players & institutions.
------------------------------------------------------------------------------------------------------------------------------
Norbert Fogarasi (Hungary)
Managing Director, Morgan Stanley Hungary
https://www.linkedin.com/in/norbert-fogarasi-795711/
https://www.morganstanley.com/about-us/global-offices/europe-middle-east-africa/hungary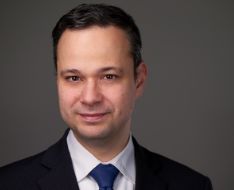 Norbert Fogarasi is Managing Director and Head of Morgan Stanley Budapest. Previously, he spent 20 years working in technology on pricing and risk management systems for fixed income products in the Firm's New York, London and Tokyo offices. Norbert acquired his bachelor's and master's degrees in Computer Science and Mathematical Finance, respectively, at the University of Toronto. He also holds a PhD in Computational Finance from the Technical University of Budapest. An avid chess player, Norbert is a Candidate Master, and serves on the Board of the Hungarian Chess Federation.
Innovation: how technology has transformed finance over the past 15 years
Being innovative is no longer something reserved for individuals working on new inventions or scientific breakthroughs in labs. Today, with the help of digitalization, talented people with the right platform, systems and support have the chance to come up with ideas that can create truly ground-breaking solutions to diverse problems. Digitization has made a vast amount of knowledge and information, previously difficult to obtain, accessible to many people empowering them to innovate new ideas, making our experiences and interactions better and more efficient every day.
Innovation has helped to revolutionize financial markets in recent years and decades, with leading investment banks like Morgan Stanley at the forefront. The technology landscape is continuously evolving, and to ensure we maintain our market leading position we are focused on attracting the most talented and innovative people. Many work right here for Morgan Stanley in Budapest, one of the most important technology and analytics centers in our global network. A number of our colleagues enjoy playing chess as it helps to hone their creative skills. Established 15 years ago this month, the office employs hundreds of talented people who unleash their innovative potential every day in cutting edge fields such as AI to trading algorithms.
---------------------------------------------------------------------------------------------------------------
Juga (Chile)
Singer / songwriter, scriptwriter, Chess conceptual artist
Instagram, Spotify, Youtube, Twitter, Facebook, Web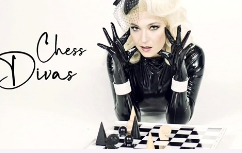 Chilean artist Juga studied music composing at the conservatory in Santiago. From an early age she has been in love with chess and in 2007 she initiated the National Women's Chess Championship in Chile. Two years ago her first chess-themed song was released, 'Oh Capablanca'. Juga has performed her chess songs at some of the most prestigious chess events worldwide: the Batumi Chess Olympiad, the World Chess Championship in London, Altibox Norway Chess, the European Golden Pawn Awards in Monte Carlo, the Global Chess Festival in Budapest, and during virtual events such as the 'O line Nations Cup' and the Magnus Carlsen Tour.
'CHESS DIVAS' - A musical tribute to chess legends
'Chess Divas' aims to bring awareness and visibility to Women Chess Legends from all over the world, historically and nowadays.  I'm thrilled to release 5 new 'Chess Divas' music videos at the Global Chess Festival 7th edition, and to perform these songs Live at Hungarian National Gallery! Besides my own Chess songs and music videos, the 'Chess Divas' project represents my passion and commitment to empower women chess players at all levels.  I perform along with Hungarian pianist Lakatos Laszlo, vintage songs in several languages. While I sing, I'm moving the pieces on a Chessboard in a kind of choreography, showing selected tactical combinations. In this song cycle I included 3 Tangos in my native language, with Chess lyrics adapted by me and Argentinean Champion GM Ruben Felgaer. These Chess Tangos, narrate Judit Polgar's epic games against World Champions Anand, Kasparov and Spassky!  The first song, 'Polya Chornye' is a tribute to Vera Menc ik, first female World Chess Champion (1927-1944). The lyrics were adapted to a Chess story by champion GM Alexandra Kosteniuk, as well as the song 'Shakhmatistka,' narrating the gratefulness of a chess player girl towards her female Chess coach.  We also made a version of the beautiful Hungarian song Ha en Rosza Volnek, as a tribute to the Polgar sisters Zsuzsa, Sofia and Judit.
We reserve the right to change the schedule.